Do you have a little nerd or geek in training? Want to keep them quiet, entertained, quiet, enthralled with the joys of embroidery, and most of all, quiet?
Then you need Julie Bell's beautifully embroidered and wonderfully nerdy Quiet Book!
It's a super cute activity book that you can give to keep your little one entertained with (hopefully) minimum noise and fuss. You can see the full collection of book pictures over on her blog.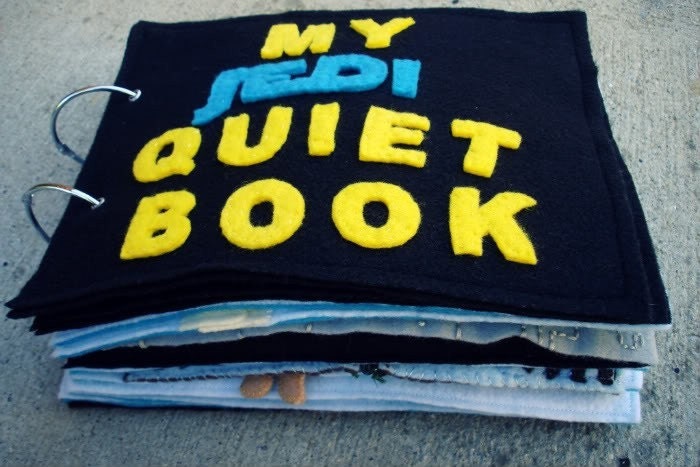 Best of all? Both the Star Trek Quiet Book and this nifty Jedi Quiet Book are available as a pdf pattern in her etsy store! Grab your copy now to shut your kid up the creative way.